Get outside they said. But not too far. Engage in some activity. But not outside your bubble. After a year of this, it's amazing parents are able to keep going. I've never been so thankful my kids are grown up. But they weren't always grown ups, and I can certainly empathize with the some of the struggles of parents in 2021.
While I won't claim to have all the answers, I do have one. Geocaching.
Need something to get the kids fired up to go outside in a semi-organized fashion? Need to keep them occupied while out for a walk? Want to build a few life-long useful skills for them? Try the game of Geocaching. First I'll briefly explain the game, and then I'll share why it fills the bill.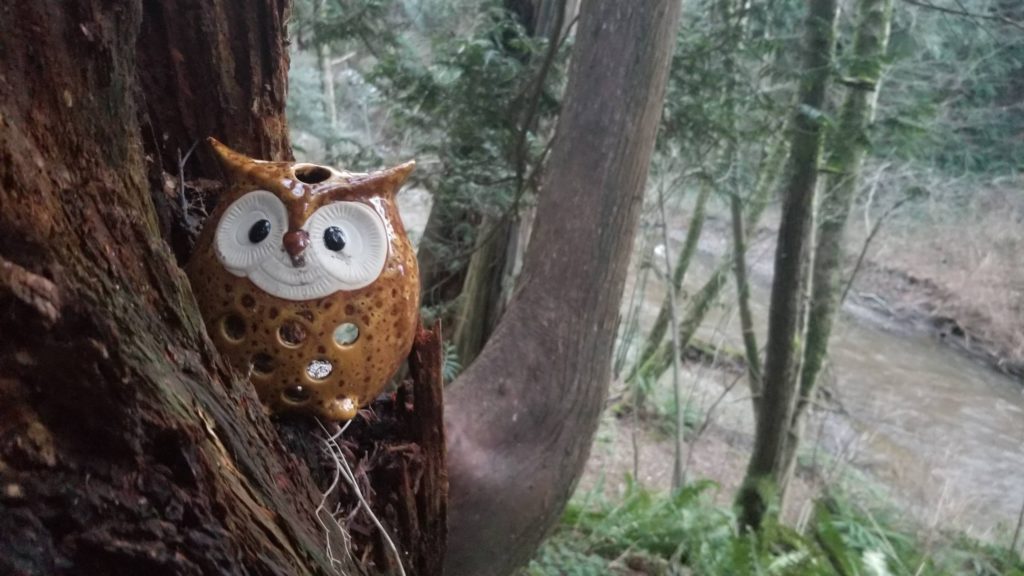 Playing the Game – It's EASY!
Geocaching is an outdoor 21st century treasure hunting game. Literally millions of these treasures have been hidden around the world – and most certainly some in your neighbourhood. Playing is easy, and you can start for free. Sign up at Geocaching.com for your free account, and then start searching the map in your neighbourhood or area of interest to see where the treasures might be hidden for you and your family to find them.
Install the free app on your phone (iPhone or Android) and you are ready to play!
There are some fantastic introductory videos when you create your free account that explain how the game is played. Once you find your first geocache you simply sign the paper inside to say you were there, and then "log" your find online via your app or the website. Of course, please make sure the kids put the cache back where it was found, to allow the next family the same excitement in making their first find!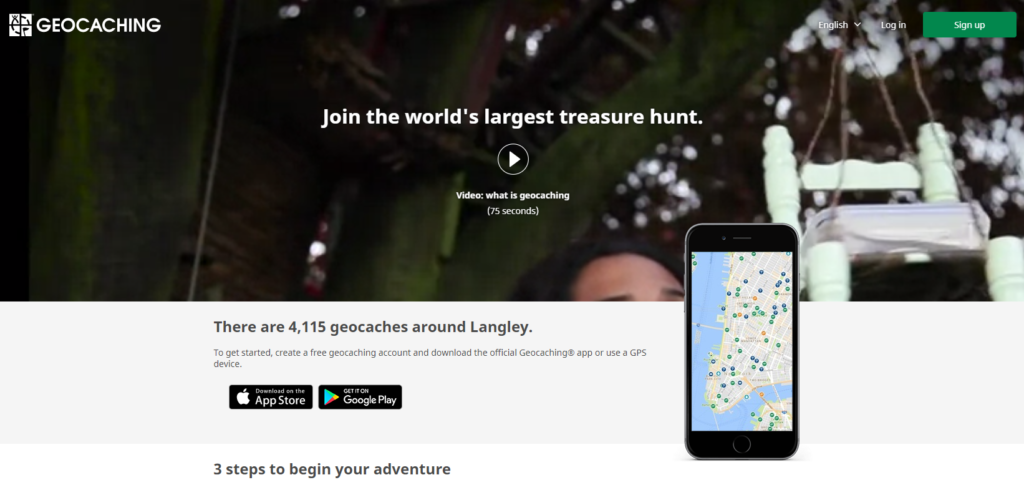 Why Is Geocaching Great for Families?
So if that's all there is to starting to play, why is this such a great game?
Honestly, exactly because it's that easy. As parent, you now become equipped with everything you need to motivate the kids to get outside for fresh air, exercise, start using some logic skills, build awareness of the natural world around them, and be rewarded and entertained through the process.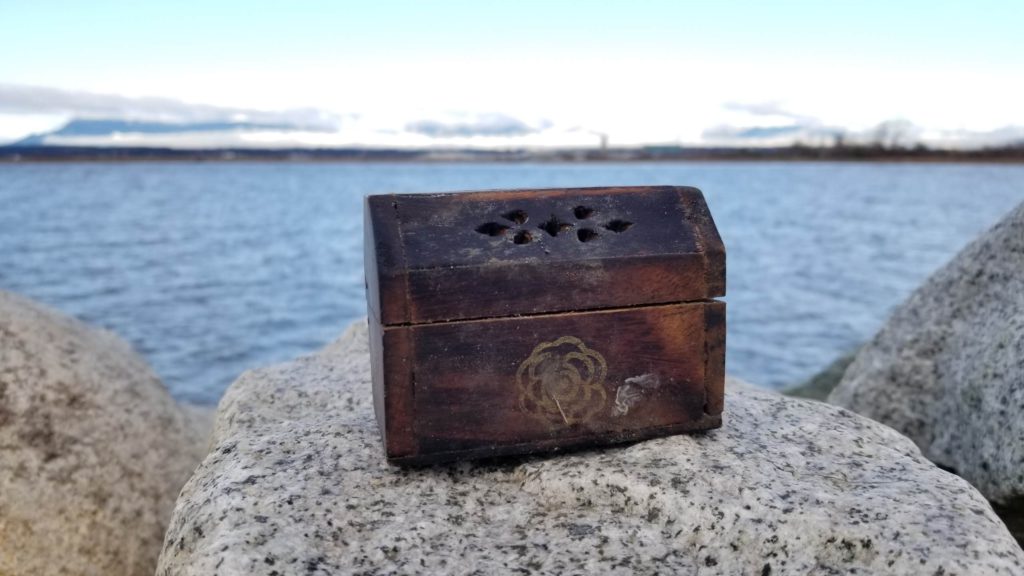 It's also the perfect family activity for 2021 because you can play they game while keeping your bubble small and not needing to travel far. We'd advise to bring your masks (as always, these days), hand sanitizer, and wash up afterwards, but generally speaking, that's just the drill these days, isn't it?
But, before you rush out the door, let's equip you with a few key tricks to make sure this game is as successful for your family as possible.
Tips and Tricks to Really Enjoy Geocaching
There are millions of these geocaches hidden around the world, but not all are created equal (we've heard that somewhere before). So here's the secret to finding the "best ones" for your family. Geocaches have something called "Difficulty and Terrain" ratings. These will become your best friends really quickly. There are also classifications for "Geocache Size" which is going to be very helpful to your family during their search. One last thing to watch for is how many "Favorites" the geocache has received. And the best news, is all three of these things are listed right at the top of the Geocache listing!

Try and target your first Geocaching attempts for caches with a "low" Difficulty rating (fewer blue stars), and a lower Terrain rating. This simply means that the Geocache should be easy(er) to find, and the access to it should be relatively easy.
The size gives you a good idea of how big or small a container you are looking for, and the favorites is great because the more favorite points a geocache has been awarded, the better over-all experience it is likely to be for your family.
Some other important things to check out are the Attributes, which are a series of pictographs that the Geocache hider (or "Cache Owner", or "CO") has chosen to give you a little information about the Geocache itself, and the considerations you'll need for getting to it. All of the attributes are explained on the Geocaching website, by following the link underneath them called "What are the Attributes?"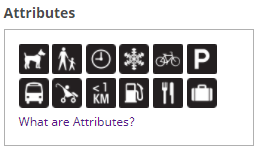 Two other important considerations you need to review before you head out on the family adventure are these:
1. What kind of Geocache are we looking for?
2. Is it likely that it is actually there?
There are different "types" of Geocaches, and we won't explain all of them in this article. They key thing to consider is to look for the ones shown on the map and search listings with a green box. These are called "Traditional Geocaches" and are the most basic type of hide. The Geocache container is hidden at the coordinates (location) given on the map. Follow your map on your phone, when the number gets very small (5 to 10 meters) start searching, following the hint or any information in the description.
Nothing can be more frustrating than looking for something that simply isn't there. Avoid that disappointment by checking two last things before heading out – the status and the most recent log entries (called Activity, in the app). If the icon is greyed out, and if there is text at the top of the description that states "This cache is temporarily unavailable" don't go looking for it. It's in a state called "Maintenance" and the Cache Owner is needing to fix or replace it. Now check the most recent log entries or Activity for that Geocache. In the website, scroll down past the Description. On the app, open the "Activity" section. Make sure the last few people who've looked have noted that they Found It. If there are a few "Didn't Find It" logs you may want to consider a different Geocache to try.
Armed with this information, you can now make the best choices of geocaches to pursue with your family and enjoy and outdoor adventure. And by using these tips to optimize your adventure, you are much more likely that the whole family will enjoy the time outdoors.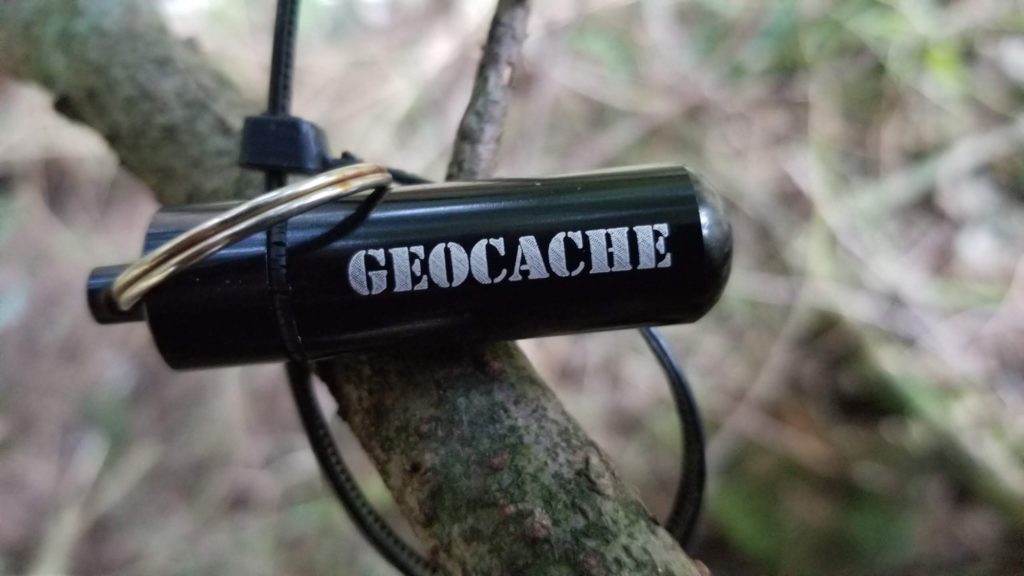 Ready to head out? Awesome! Don't forget to pack everything the kids and gown-up(s) will need for the adventure, or plan to safely grab a snack from a local business while you are out.
And most importantly, we always hope that you'll Cache Safely, and Cache Often!
Find more great geocaching and adventure travel content at our website, lanmonkey.ca. Follow us on Twitter, Instagram, and Facebook for great family-friendly content. For information on recreating safely in the outdoors, please check out AdventureSmart.