Like swag? Slick t-shirt designs? Other cool stuff?
We have some neat swag that you can style at events or fancy dinner parties or your least favourite nephew's graduation. Check out our fun and funky designs!
The Bad Coords Batch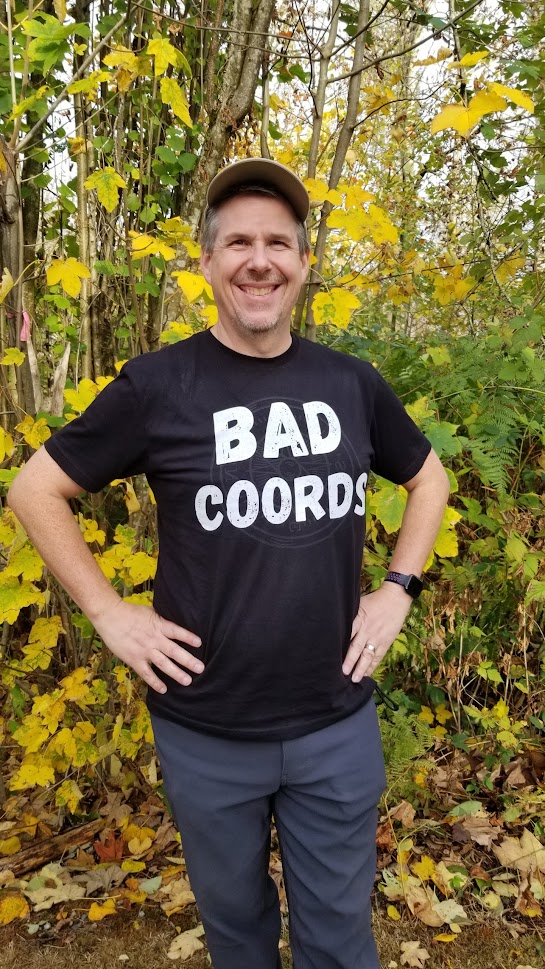 It's that pivotal moment when you decide if Bad Coords are going to stop your adventure, or if you'll own them – show everyone who's boss by being a part of the Bad Coords batch.
Click the image and check out our Bad Coords collection!

Anyways, the Bad Coords collection is for you, fearless adventurer. Wear your Bad Coords with pride and show the world that you'll find what you seek regardless of what anyone else tells you.

"We've all been given ambiguous instructions, confusing coordinates, and sometimes even bad directions up the wrong side of the mountain by someone on a ride-on lawnmower. OK that was oddly specific."
– LANMonkey
Geocoins
Want to get your hands on one (or more?) of these sweet original design limited edition LANMonkey GeoCoins?
Click this link for the order form!
The design features two geocachers in front of the iconic Golden Ears Mountains of British Columbia and the reverse side has the unique tracking number as well as "Explore-Vlog-Podcast-Geocache" across the bottom.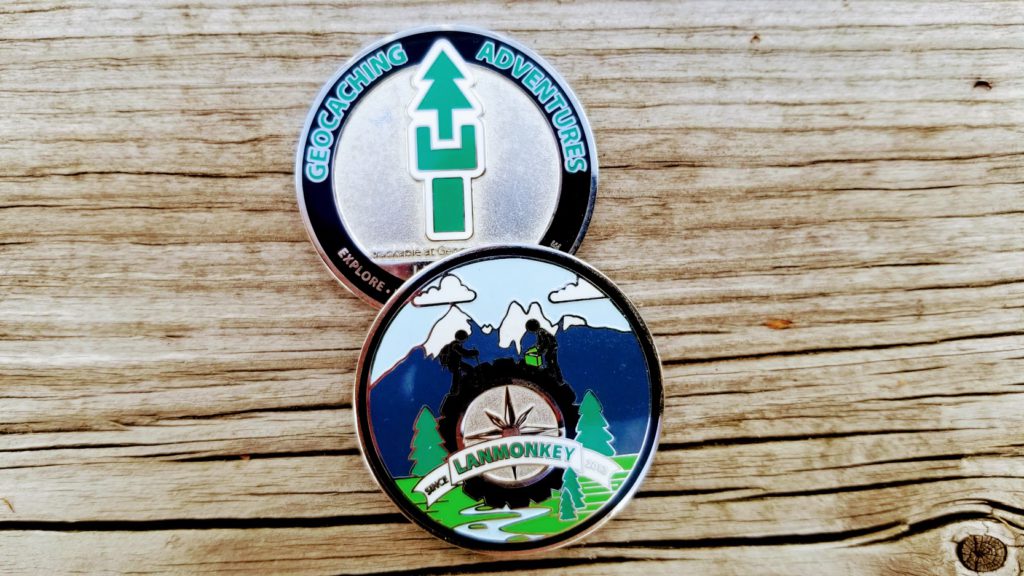 T-Shirts
Stand out in any crowd with one of our many fun and unique geocachers and explorer t-shirt designs!
Visit our TeeSpring storefront for the full selection and purchase options.