What's our Patron Family? Monthly supporters through Patreon.com make up our Patron Family and get access to exclusive content and swag. Want to know more about how to access this content? Click here for details on joining our Patron Family! Scroll down on this page for EXCLUSIVE fun videos only available here, including interviews with other vloggers and Dear Geocache Guy!
Check out the image and videos below for some examples of the perks that our Patron Family have received to date. There's frequently new exclusive content, the Patron Only podcast, and always first access to any new content published including our adventure videos. You can find everything on our Patreon.com/LANMonkey website.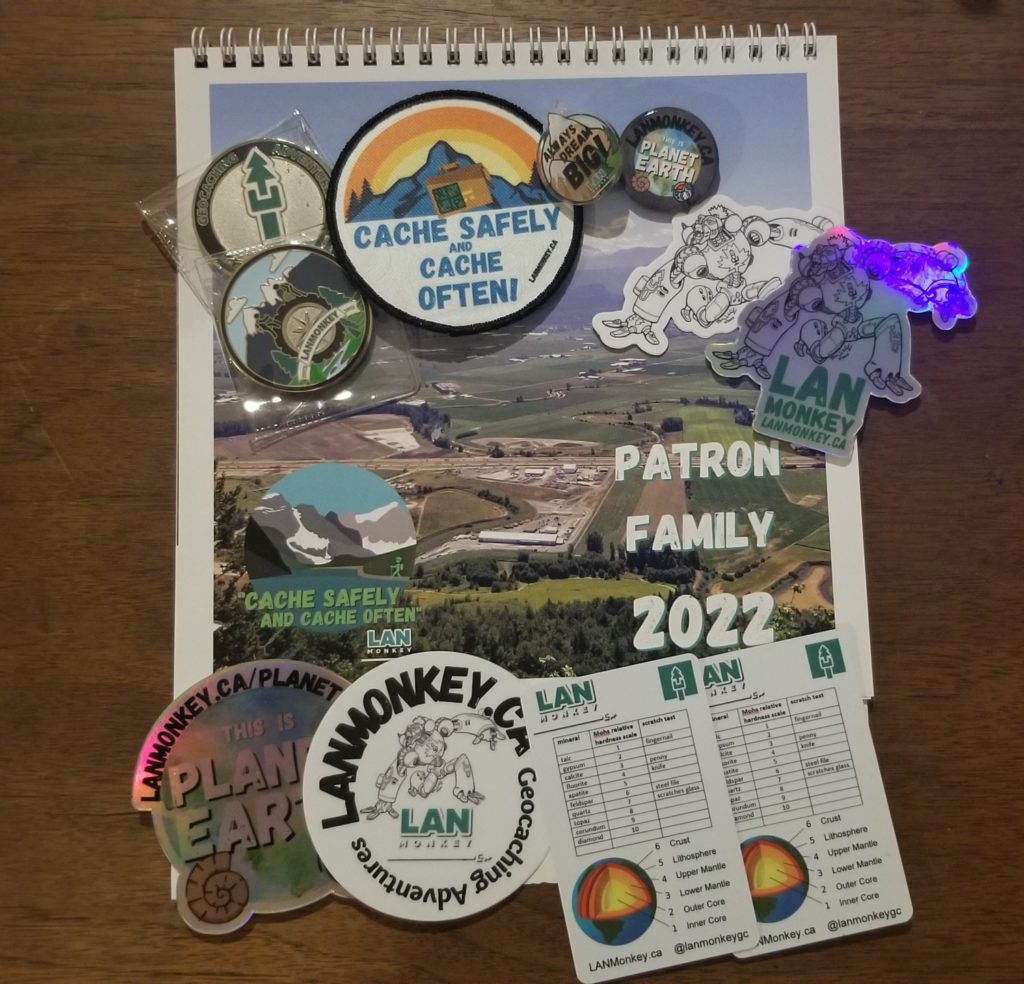 A very sincere thank-you to our growing Patron Family!
RCA777
Anonymous
TrexZer
SubwayMark
butrflygirl
SeabeckTribe
Gnies
kttyquest
tjguy98
campclan
Mooogirl_&_L'il Bull