Iconic Peggy's Cove, mysterious Oak Island, and the historical Citadel in Halifax are just some of the treats we share in episode 3 of our Northeast Geocache RoadTrip adventures. And for the real story, and in depth context, we will dig deeper with you now!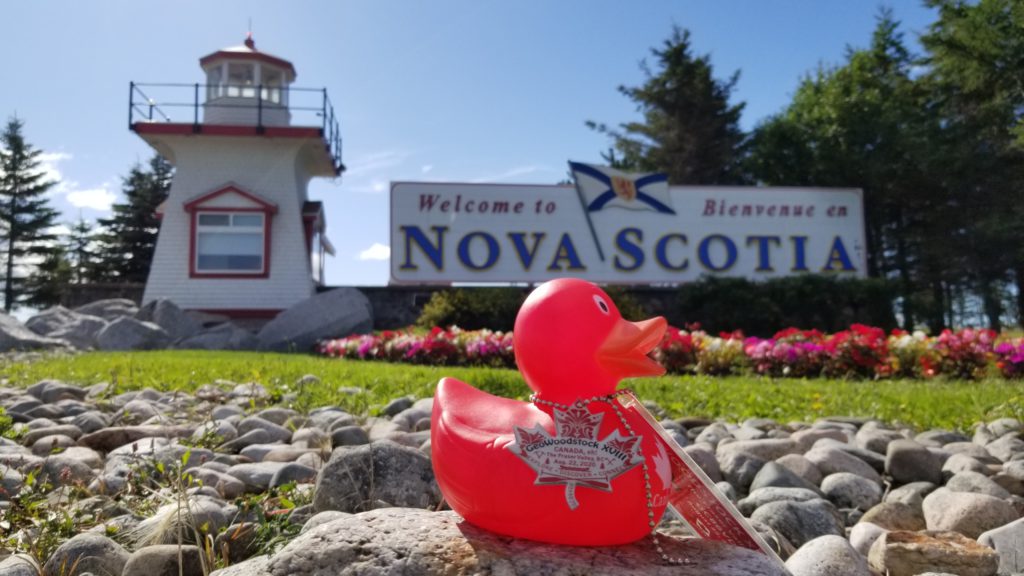 The morning we departed PEI across the Confederation Bridge we cached our way to Truro NS heading to Halifax. We knew that Hurricane Dorian was expected within a couple of days and were determining how best we'd manage the next stages of our trip.
Our intended next stop was to spend the day exploring and geocaching the Halifax boardwalk/pier area downtown, and tour the Citadel, with the following day being a run down to Peggy's Cove and Oak Island. We decided that given the weather expectations and the possibility that our ferry (we were going to take the ferry from Digby, NS) would be cancelled, we'd make the run to Chester and Mahone Bay first.
First stop then would be Oak Island. We knew that most of the island is "closed" to visitors, but we thought we'd at least be able to stop at the museum/info centre and see what they might have there. What we didn't know is that because of our impromptu decision to change up our trip plan we'd get an amazing experience.
As we pulled up we glanced over and saw a gathering of grubby looking people that had obviously just finished a hard days work. A second glance over as we parked the car and we looked at each other in disbelief. "Is that *them*?" we asked each other. And it was! Almost the entire crew you see on TV every week was gathered and chatting just outside the gate beside the museum! We walked over to maybe hope to at least get a photo, and we ended up having a great chat with Marty & Rick Lagina, Craig Tester, Billy Gerhardt, Terry Matheson, Dave Blankenship and others.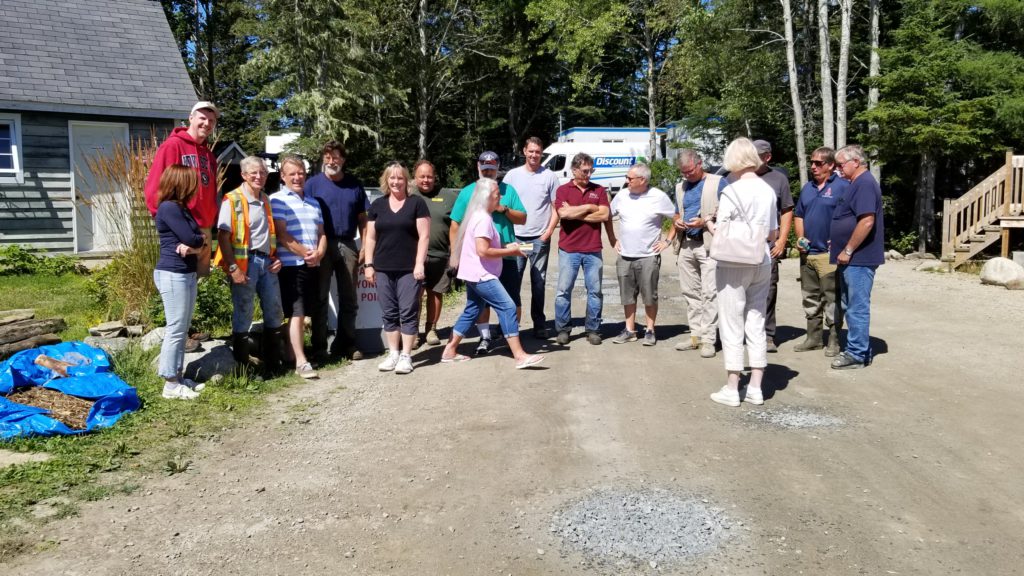 Not only was this an amazing experience, but when we headed into the museum afterwards, Terry came in (apparently he was looking for an artifact from the displays to bring for some filming) and gave us a personal tour through the artifacts on display! You can imagine, our visit to Nova Scotia had started with a jaw dropping experience we'll never forget.
After we settled down from the excitement of our Oak Island visit (check out the video below for a tour through the museum/guest centre) we headed to Mahone Bay and enjoyed a pint and a burger at the Mug and Anchor, made famous by the Curse of Oak Island TV show. And a really nice pub with great staff as well! I have to say, if you have the chance, visit Mahone Bay. It is a beautiful little town.

We started back northwards on Hwy 3 and made a detour into the town of Chester because, well, they had a webcam geocache! This rare and grandfathered geocache type is a gem that will attract many cachers to a community, and we were moths to it's online flame to be sure! After we spent a few moments looking not suspicious at all on a street corner in Downtown Chester (GCHV4J) we were on our way again.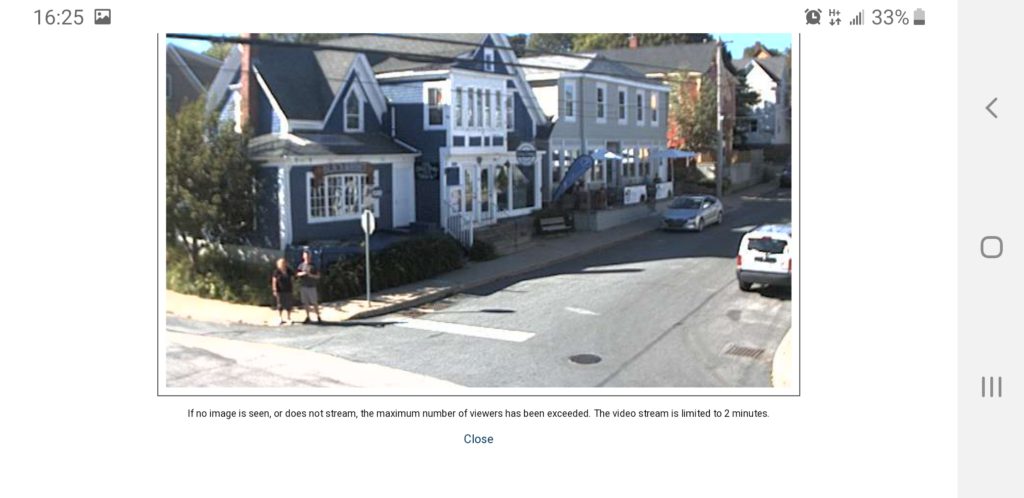 On our way back north we detoured very briefly to a place that should be on the list for every visiting geocacher, Canada's First Geocache (GCBBA). This is a huge ammo can in excellent maintenance, with a short, easily walked and super-unique trail to it the easy find.
Next stop for us was the iconic Peggy's Cove. A series of geocaches to find, for sure, but also the opportunity to visit a spot that is recognized around the world as "Canada." The beautiful, colourful homes lining the streets and the sturdy lighthouse perched precariously on the rocks at the edge of a wild and unpredictable Atlantic Ocean just feel so much like the Maritimes. If you haven't been, you should absolutely add it to your agenda for a future visit.
After this perfectly timed visit – see the photos above to see what I mean – we made a brief stop in West Dover Park to find the EarthCache Peggy's Erratics (GCZJP4). This park has some easy walking trails with beautiful views surprisingly unique from Peggy's Cove itself.

From this point we made our way back into Halifax to check into our hotel and grab a late dinner, resting up for a full day of city walking the next day as well as catching up on the latest news around direction and intensity of the coming hurricane.
We awoke this next morning with a plan. We knew we had a full day before Hurricane Dorian would make its way to New Brunswick and Nova Scotia, but still hadn't heard for sure the intensity the storm would bear when it arrived. That said, we had certainty that we wouldn't be making the ferry crossing from Digby the following day but decided to hold out on making a cancellation of the reservation in hopes that they'd cancel the sailing and refund us instead.
So with that plan in mind, we were off on a beautiful late summer day to walk the Halifax waterfront in search of geocaches and other fun sights to see. We managed to walk our way to about 20 different geocaches (including some multi-way point ones) as well as experiencing some of the absolute delights of this beautiful and historic harbour city.
After a stop at the Halifax Distilling Company we made our way "up hill" to The Citadel, a National Historical Site with some great interpretive displays, a changing of the guard ceremony, and fantastic collection of canons to examine. We truly enjoyed our day walking around Halifax, and ended with a pizza dinner in our hotel room as we repacked and planned the next leg of our journey.
Make sure to check our next blog post to see what happened next and watch the video here to enjoy the adventure along with us!
LANMonkey's Geocaching Adventures are written by Jay Kennedy, outdoor adventurer and photo-journalist. All content is affiliated with the Wander Network. Experience his adventures on Twitter and Instagram by following @LANMonkeyGC, and subscribing to LANMonkey on YouTube. He is also a regular co-host of the Caching in the Northwest geocaching podcast.