Well, I've butchered yet another language! Sorry about that.
But here's the "Behind the Scenes" post in support of Season 5 episode 1 "Exploring Quebec City by Geocaching – Bienvenue au Québec"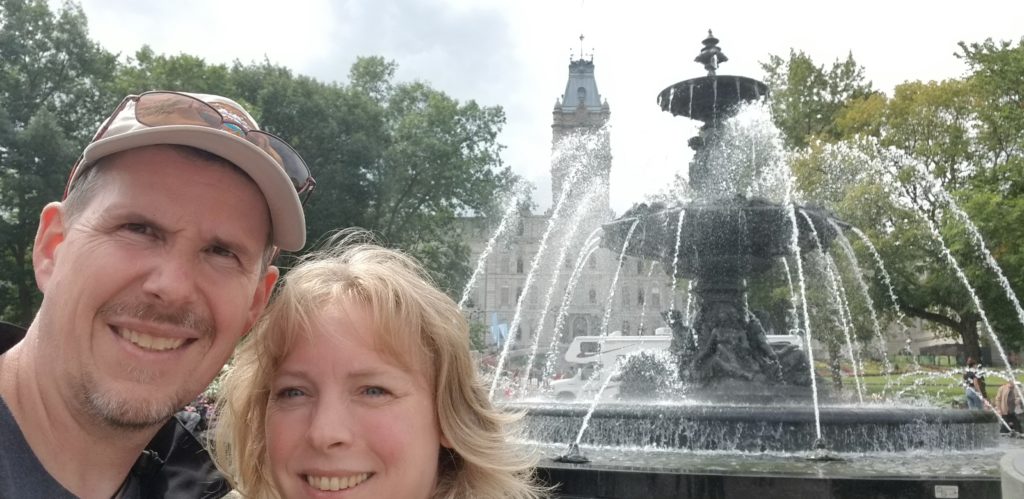 We visited last summer (of course) and landed in Montreal very early as we took the red-eye from YVR. Upon landing, we picked up our rental car and made our way first to Trois Riveries where we found a couple of geocaches, and broke out our rusty french speaking to order breakfast!
Stomachs fed, and caches found (I rather enjoyed the EarthCache Confluence-19) we made our way down Highway 40 to old Quebec City. Once we had arrived our first biggest challenge was parking, but we managed to get a pay parking spot at the Plains of Abraham which was a reasonable walk from the old city walls.
We spent the day walking the Old City, and reliving some memories from our last visit, which was over 10 years ago. We also enjoyed lunch in the city whilst walking about which added to the "flavour" of the day.
The caches we found include:
Virtual Reward – Fontaine de Tourny
Tree within the Old City 15 Yrs Old
Les Ursulines/The Ursulines
Château en vue (Castle view)
Olistostrome de la Citadelle (Québec)
MYST-0011 – Retour vers le futur… ou le passé!
Virtual Reward – La Fresque des Québécois
Virtual Reward – Château Frontenac
L'obélisque de Québec / Quebec City's obelisk
and several others.
It was a very full day, but Old Quebec is an extremely walkable city.

For more information on planning your stay, I'd recommend the Quebec City Tourism guide which I found very helpful.
Once our day wrapped up, we actually headed across the river and spent the night in Levis; which is where the last few photos in the video are taken from. You can get remarkable sunset photos of Quebec City from the hillside lookout at the virtual geocache Vue sur la ville de Québec/View on Quebec city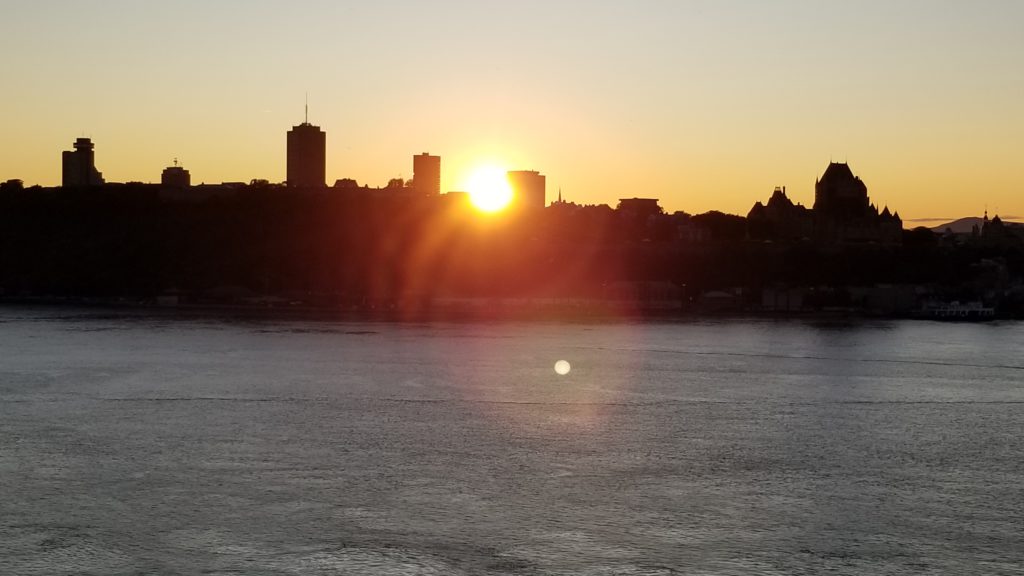 We hope you've enjoyed this episode of our Geocaching Travel Adventures in Old Quebec. If you have other thoughts about visiting Quebec I'd love to hear about them in the comments below!