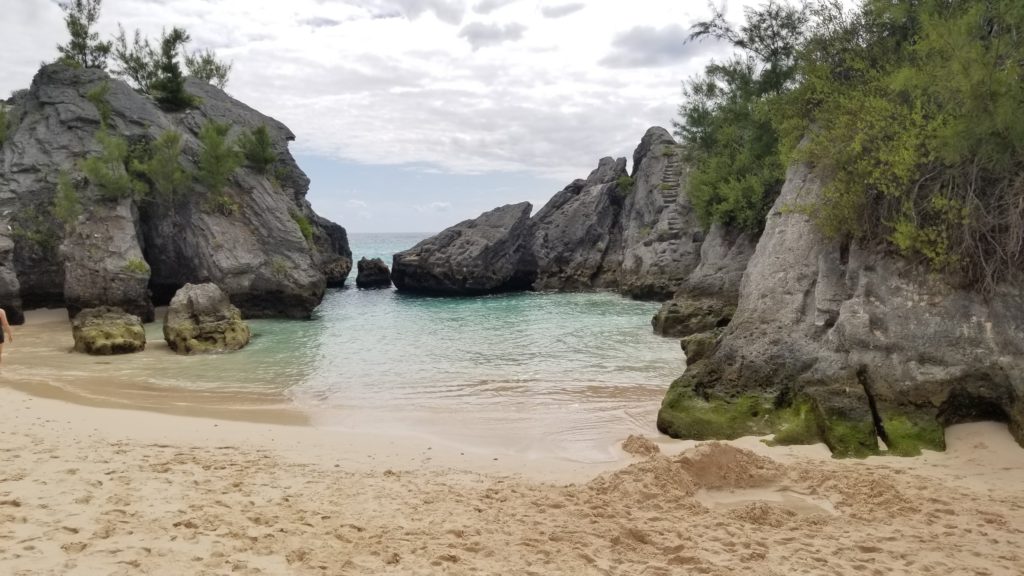 We hope you've enjoyed our latest geocaching adventure travel video, and the start to our new series detailing the ins and outs of a visit to beautiful Bermuda! In this blog, we'll share some photos from the adventure, as well as provide you tips and insights we couldn't get into for the video about travelling to, staying on, and getting around Bermuda.
Keep scrolling down this article for more info on this trip, including geocaches and travel tips!
First thing you'll need to know about is possible to change over time, but it's the COVID regulations pertaining to travel to Bermuda. The Bermuda government expects all visitors to be fully vaccinated, have proof of vaccination, and have a negative COVID test before arrival. Now let's remember, those were the rules when we visited in October 2021, so they are most certainly subject to change. The current rules for visiting Bermuda can be found here:
https://www.gov.bm/applying-bermuda-travel-authorisation
Before flying out, you need to have a completed Bermuda Travel Authorization, which includes your proof of vaccination, negative COVID test results, personal contact information, details on where you are staying for your visit, and a $40 application fee that covers any testing you may need to do while on the Island. When our plane landed at L.F. Wade International Airport, we were escorted immediately to an on-site COVID testing centre where every visitor was provided a quick COVID PCR test, and we were expected to go into quarantine at our AirBNB until we received our results by email. It appears, from reading the site linked above, that such restrictions may now be lifted. But of course, please review everything carefully for yourself and don't assume that the rules stay the same!
We stayed at a great AirBNB which was the entire upper floor of a house in Warwick Parish. Bermuda is divided into 9 Parishes (think "counties" for an equivalent idea). This was an ideal location as we were very central on the island and the excellent transit system plus the Rail Trail gave us easy walking or transit access to anywhere we needed to get to within a couple of hours at most. Keep watching the next episodes of our video series (and check for future blogs) where we'll explain how the transit system in Bermuda works.
On our first day out we visited Hamilton, the capital city of Bermuda. This is where we would end up doing most of our grocery shopping during our stay, as well as other touristy shopping! LOL. It's also where the COVID testing centre is, and during our stay, we were required to check in every 3 days for a PCR test (but no quarantine afterwards). I believe, from reading the tourism guides, that requirement is no longer in place.
Hamilton geocache finds include:
Virtual Cache – When Voices Rise
Traditional Cache – You Want How Much For That Penny Stamp?
Traditional Cache – Albuoy's Point
From Hamilton, we took the passenger ferry (located at the main dock right beside the tourist info centre) to the Royal Naval Yards. The Naval Yards are a great destination to visit and host shopping, boutique stores, restaurants, and is also where the cruise ships land. You can easily spend a day at the museum, Frog and Onion Pub, shops, and of course, the geocaches!
Royal Naval Yards geocache finds include:
Traditional Cache – Royal Naval Dockyard TB Hotel II
EarthCache – North Rock
Multi Cache – Shopping in Dockyards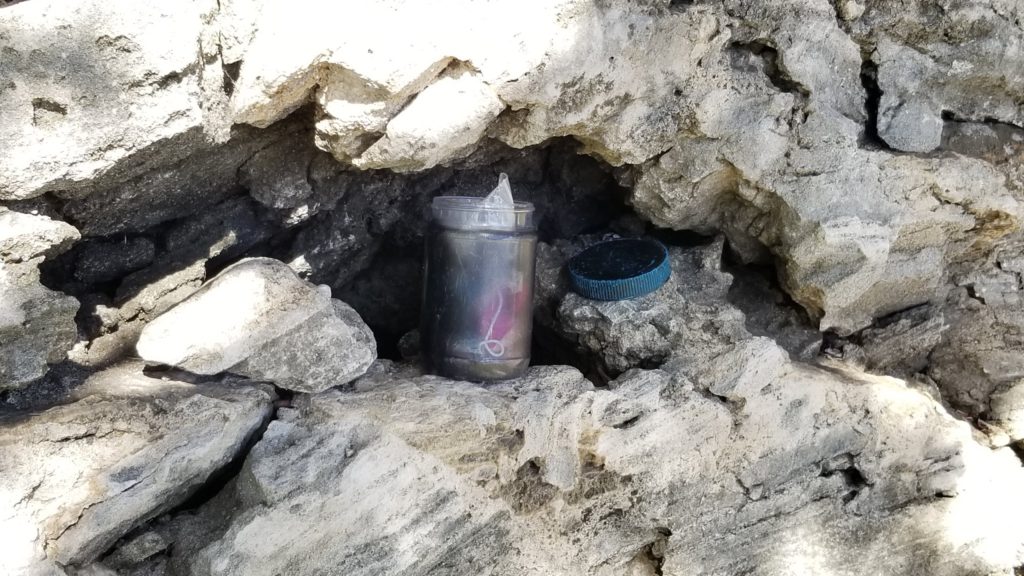 We hope you've enjoyed this little taster of info from our trip. Check back often as we'll add more blog articles with more info about travel and geocaching in Bermuda while we share this new series with you!

LANMonkey's Geocaching Travel Adventures are written by Jay Kennedy, outdoor adventurer and influencer. All content is affiliated with the Wander Network. Experience his adventures on Twitter and Instagram by following @LANMonkeyGC, and subscribing to LANMonkey on YouTube. He is also a co-host of the Caching in the Northwest geocaching podcast.